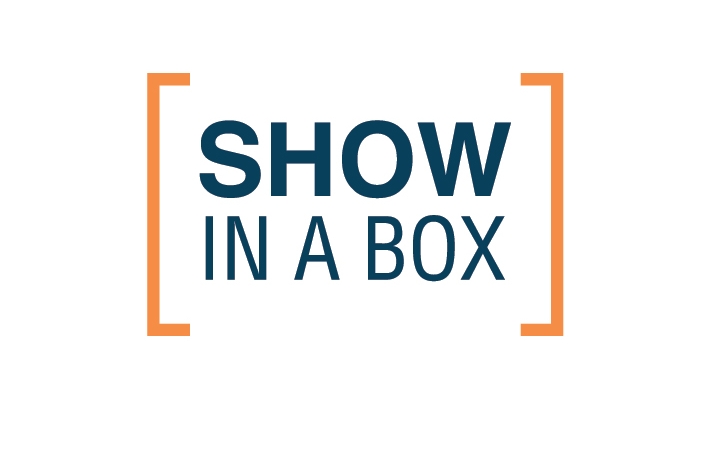 A small event doesn't mean that your business shouldn't be stylish and put its best foot forward… 
Amy Siano
4x3 President
For events that require a super-fast but well-branded tabletop set-up, Show in a Box offers an affordable, easy-carry case with a table throw, small pop-up banner, and room for additional sales literature and tokens in the case.
A branded tabletop set-up that travels easy.
Some events don't warrant or allow for large pull-up banners and involved large-footprint booths. That's why we came up with Show in a Box, an affordable, easy-travel kit that features your branding at even the smallest event or expo.