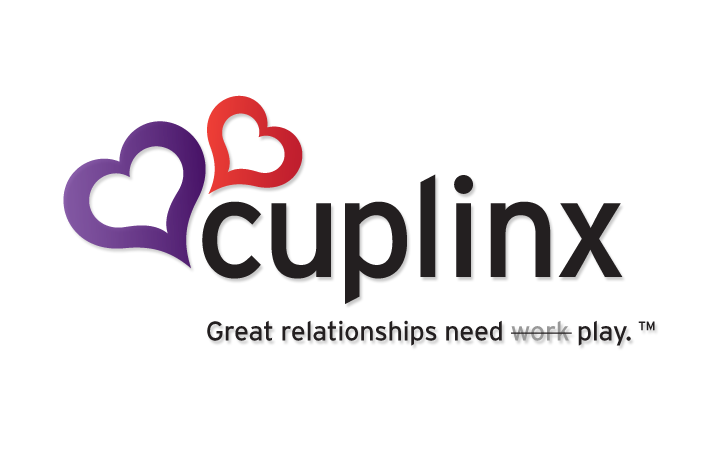 We partnered with Cuplinx to jumpstart their message and presence during launch of their new brand and logo.
A client contacted 4x3 about creating and implementing a brand for a unique social networking app.
Business Branding: Logos
Cuplinx touts that it adds romance, passion and fun to any relationship. It is being marketed as the ultimate online playground and exploration website for couples to improve their connection and their love life. We're excited to be a part of the hottest social network for couples on the planet!