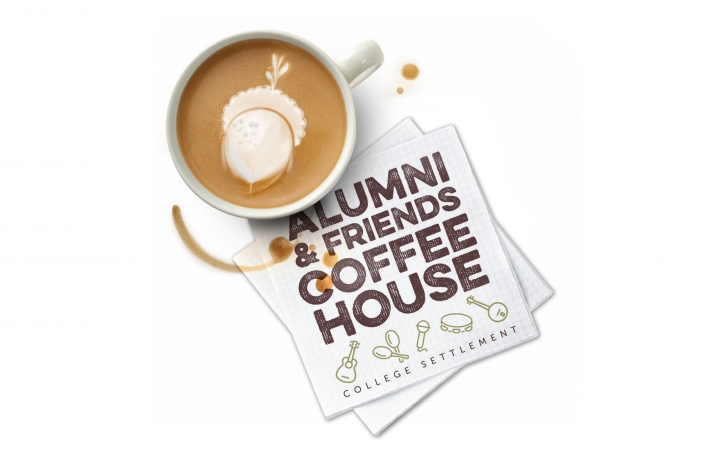 It was a pleasure working on College Settlement's event branding. It was a unique project that allowed us to adapt their brand to an alumni event.
Mike Spangler
Art Director + Senior Designer
College Settlement's mission is to provide camping programs and services to all young people from the greater Philadelphia area, especially those who are economically disadvantaged. The programs foster personal and interpersonal growth and development through enjoyable, experiential and environmental educational pursuits.
Alumni Event Logo and Promotion
In support of the "Alumni & Friends Coffee House" event, we created custom branding and marketing materials to promote the night of music and camaraderie. Materials included promotional flyers, social media and website graphics, on-site signage, and souvenir mugs.