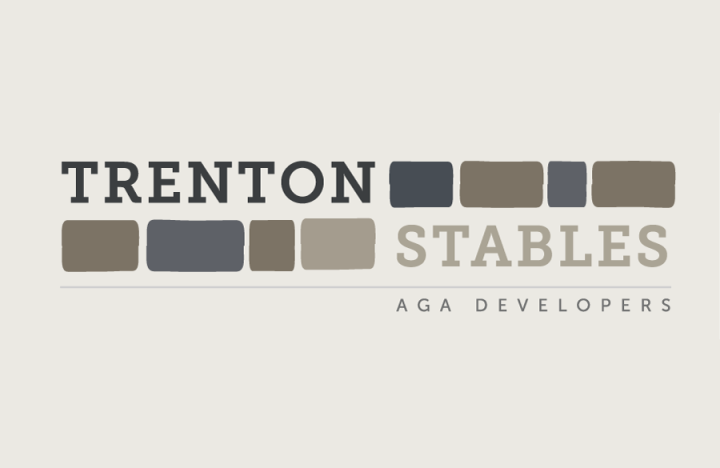 We now have 2229 under contract. I was wondering if you are able to put those bright orange 'Under Contract' signs on all three house that are sold. I really like the way they draw attention.
Also, I have received two more calls about the remaining unsold properties. I was told that they are a direct result of the website.
Sean and I really like to hear this. It validates what we both feel about 4x3.
Frank Mazzio
AGA Developers
AGA Developers, a builder of boutique residential and commercial properties in desirable Philadelphia neighborhoods, needed a distinct branding message for its latest Fishtown development, Trenton Stables. 4x3 consulted with AGA to create a logo, website, and associated marketing materials that communicate the unique history and character of the project. 
Business branding agency: logos and marketing materials 
4x3 created the overall brand identity for AGA Developers and designed the logo for AGA's Frankford Square development in Fishtown, as well as banners and signage.
AGA's Comprehensive Branding Architecture
AGA Developers, a boutique builder, has seen great success with high-end residential and commercial developments in fashionable Philadelphia neighborhoods. In addition to designing and building AGA Developer's main website, 4x3 has created three micro sites, South Square, Frankford Square and Trenton Stables. We also created a branding identity for AGA, , sub-branding for South Square, sub-branding for Frankford Square and sub-branding for Trenton Stables.