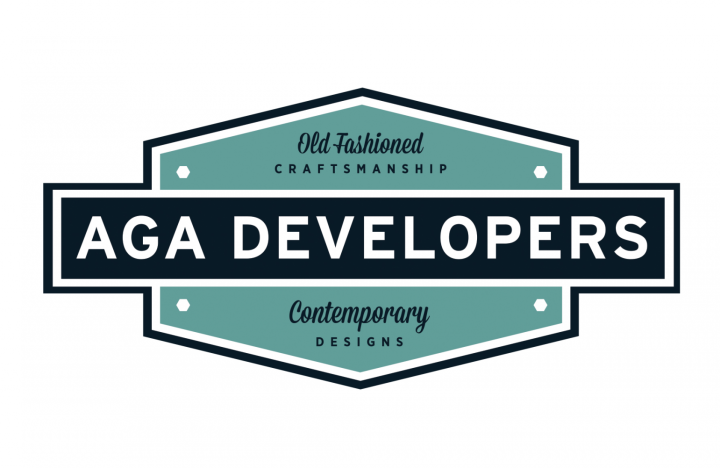 We consider 4x3 to be the marketing arm of our company. They take the time to understand our needs on each project, and they're able to effectively deliver a product that's consistent with our brand and value proposition. They've played a pivotal role in the growth of our company. 4x3 understands our marketing goals, and they consistently deliver value to our business.
Sean
AGA Developers
AGA Developers, a boutique builder in Philadelphia, wanted to make a bold statement by taking their brand message to the streets—literally. 4x3, which designed the firm's eye-catching logo, produced a transparent, wind-proof banner to advertise AGA's Frankford Square development in Fishtown (which, incidentally, came through the winter of 2013-14 with flying colors).
Business Branding: Signage and Banners
Whatever your branding challenge, 4x3 offers solutions customized to your specific business and marketing needs. 
AGA's Comprehensive Branding Architecture
AGA Developers, a boutique builder, has seen great success with high-end residential and commercial developments in fashionable Philadelphia neighborhoods. In addition to designing and building AGA Developer's main website, 4x3 has created three micro sites for their properties: South Square, Frankford Square and Trenton Stables. We also created a branding identity for AGA, sub-branding for South Square, sub-branding for Frankford Square and sub-branding for Trenton Stables.