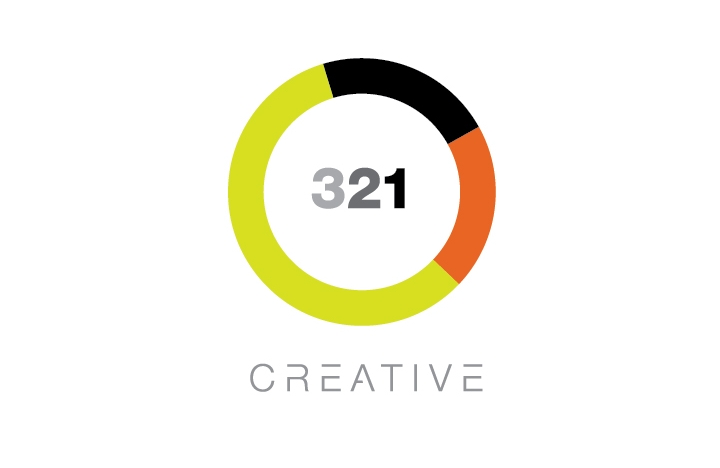 When 4x3 acquired 321 Creative, we put the two brands' visual identities side by side and realized that they were a perfect complement to each other. The strong graphic aesthetic of 321 Creative's logo is a great match to 4x3's style and brand.
Amy Siano
Owner, 4x3 LLC
321 Creative, Inc. — acquired in June 2018 by 4x3 LLC — is the new branding and print design division of 4x3.
The Name Tells the Story
321 Creative, Inc. grew out of a re-organization of the former NGS Associates in Wayne, PA. Having changed ownership, streamlined staff, and rededicated to a select menu of services, the agency refreshed its identity with a new logo, stationery system and website.
The name and logo icon holds a dual meaning: it symbolizes the ownership's origin with 3 owners, through a partnership with two owners, to final owner Howard Greenberg. It also serves as a symbol of the countdown to a client's deadline, be it an event date or an ad deadline: 3, 2, 1… and done!