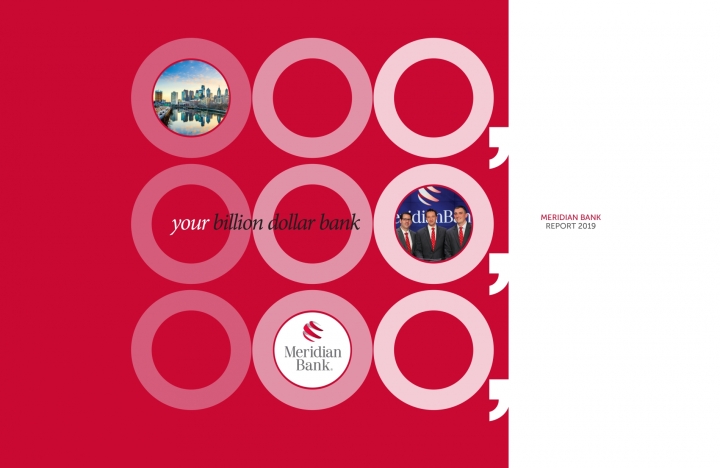 Our team was ready to help Meridian set the informational and stylistic tone for their 2019 Report.
Mike Spangler
Art Director
Meridian went public last year, and this year, they became "a billion dollar bank" — not a big deal, until you know their humble beginnings, and their personal connection to the local area.
Report 2019
Meridian Bank produced this small, 8-page booklet to accompany the black-and-white financial papers that are sent to stockholders. Containing the past year's Financial Highlights, and photos and blurbs about business goings-on, it provides a friendly supplement to the matter-of-fact financial papers.