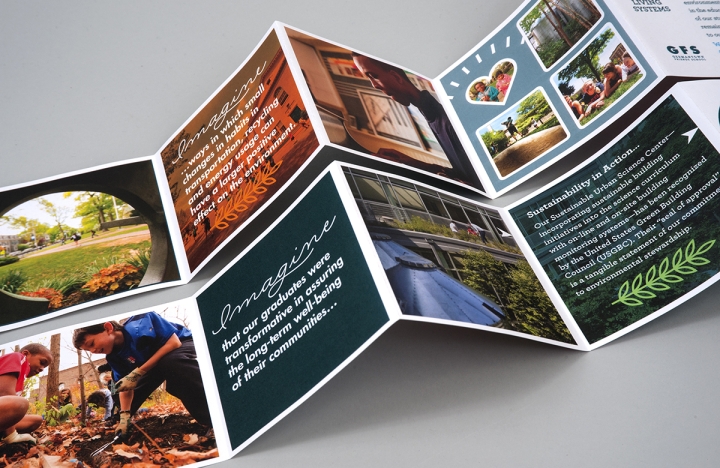 This project offered a colorful brand to adapt across all of the materials designed, as well as a rewarding topic to for the basis of the design.
Mike Spangler
Art Director + Senior Designer
Germantown Friends School (GFS) is a co-educational K-12 school in the Germantown neighborhood of Philadelphia, PA.
Sustainability Initiative Print Materials
Over the years, many steps have been taken by the GFS in partnership with the local community and the Friends Environmental Education Network to incorporate sustainability into their educational program.
We worked closely with GFS to create several print materials to promote the Wade Science Center, a LEED-certified sustainable urban center for science instruction, and to instruct the community on ways to join the conversation about sustainable living.