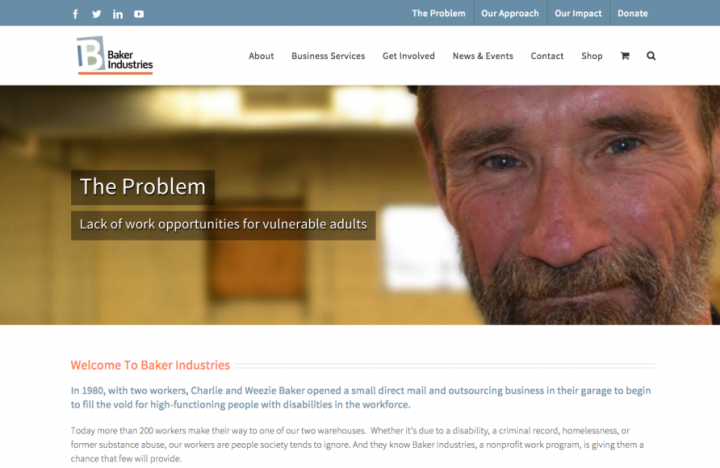 4x3 immediately understood what we were looking for and what we needed our website to do. Their team was super-easy to work with and met our tight deadline without difficulty. We love what they've done for us!
Beth Tiewater
Since 1980, Baker Industries has provided valuable, rewarding work for high-functioning disabled individuals, ex-offenders and recovering substance abusers in Malvern and Philadelphia.
Custom WordPress development
4x3 created a fresh, responsive website for Baker Industries on a Wordpress platform, employing a customized Wordpress theme with full e-commerce capabilities.