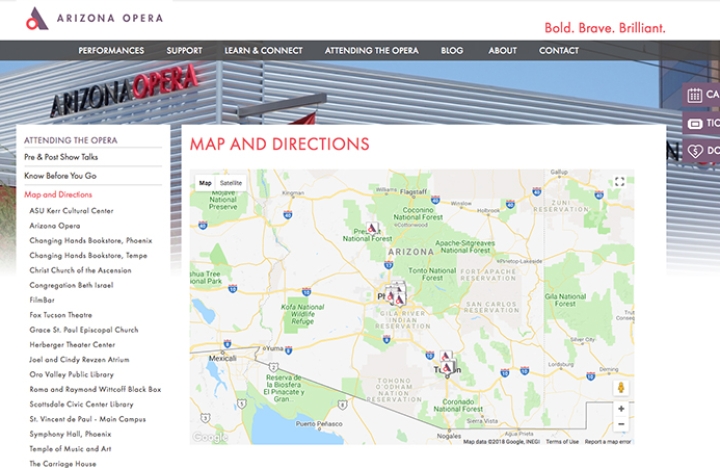 We are overwhelmed by the amazing work done by 4x3 for the Arizona Opera's website. Not only is it gorgeous and easy to navigate, the process was seamless, from concept to launch. The team at 4x3 attended to every detail, and we couldn't be happier with the results! They turned our Frankenstein nightmare into a dream.
Laura Schairer
Marketing Advisor
4x3 created custom designed interactive maps to display location-based events and affiliated theaters for the Arizona Opera.
Utilizing the Google Maps API the maps were designed to fit seamlessly within the look and feel of the existing Arizona Opera website.