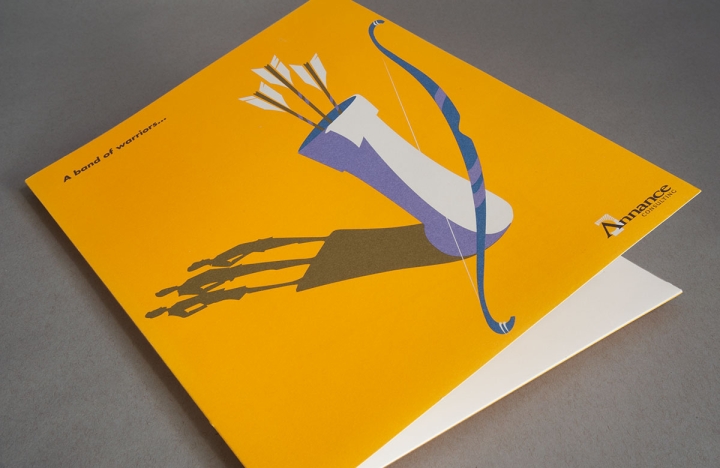 Annance Consulting hired us to provide our technical know-how and creative commodity involved in creating production-ready designs.
Gregg Whitlock
Art Director
Founded in 1997, Annance Consulting Inc. work in Information Technology and Services, developing or modifying computer software and packaging.
Corporate Communications
We designed a corporate presentation folder for Annance, highlighting the company's slogan: "inspired by tradition, driven by expertise."
The original designs included archers and sun motifs. Annance favored the bow and arrow concepts, leading the final designs which included an inspired use of shadows and bull's eyes.