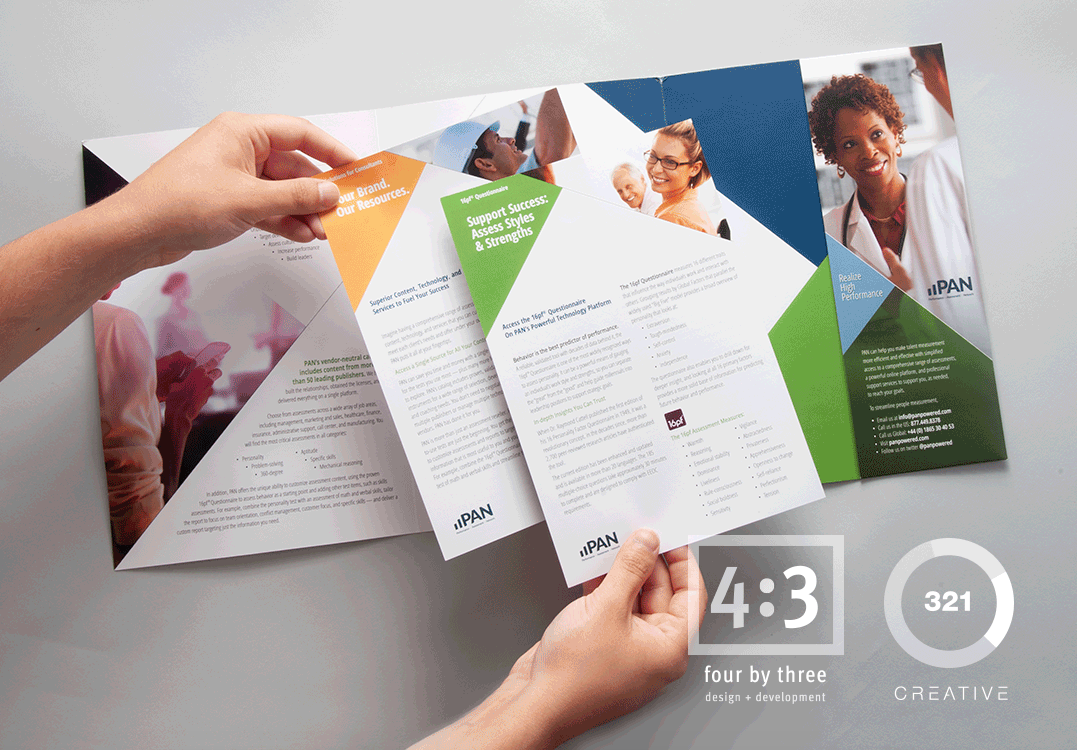 Design and aesthetics are as critical to the success of your brand's printed materials as the message. From marketing brochures to event invitations, we work with you to add dimension to your vision — enabling you to attract a larger audience with outstanding print work.
Combining Design and Print
Having a talented designer to assist your team is paramount to creating compelling and effective marketing strategies. In fact, according to a recent study:
42% of consumers base their overall opinion of a brand on its appearance
52% of consumers choose not to return to a business if they don't find its design appealing
Hiring a design firm brings you both a creative commodity and the technical know-how involved in creating production-ready designs.
Concept and Design with the Pros
As a rule of thumb, we believe if you find yourself opening up Microsoft Word to design a brochure or invitation, you need a designer.
Our design team has a keen understanding of all the mechanical and technical requirements for producing a successful print piece; and our in-house copywriter is ready to help you set the informational and stylistic tone for your print materials and campaigns.
Discover a New Source for your Promotions
4x3 and 321 Creative bring together the content and design expertise to create impactful communications. We'll work with you every step of the way — from concept and design to fulfillment — to bring your needs and goals to life in eye-catching and engaging print media.
Get the conversation started by filling out the form — and we'll get you ready for your next promotion!