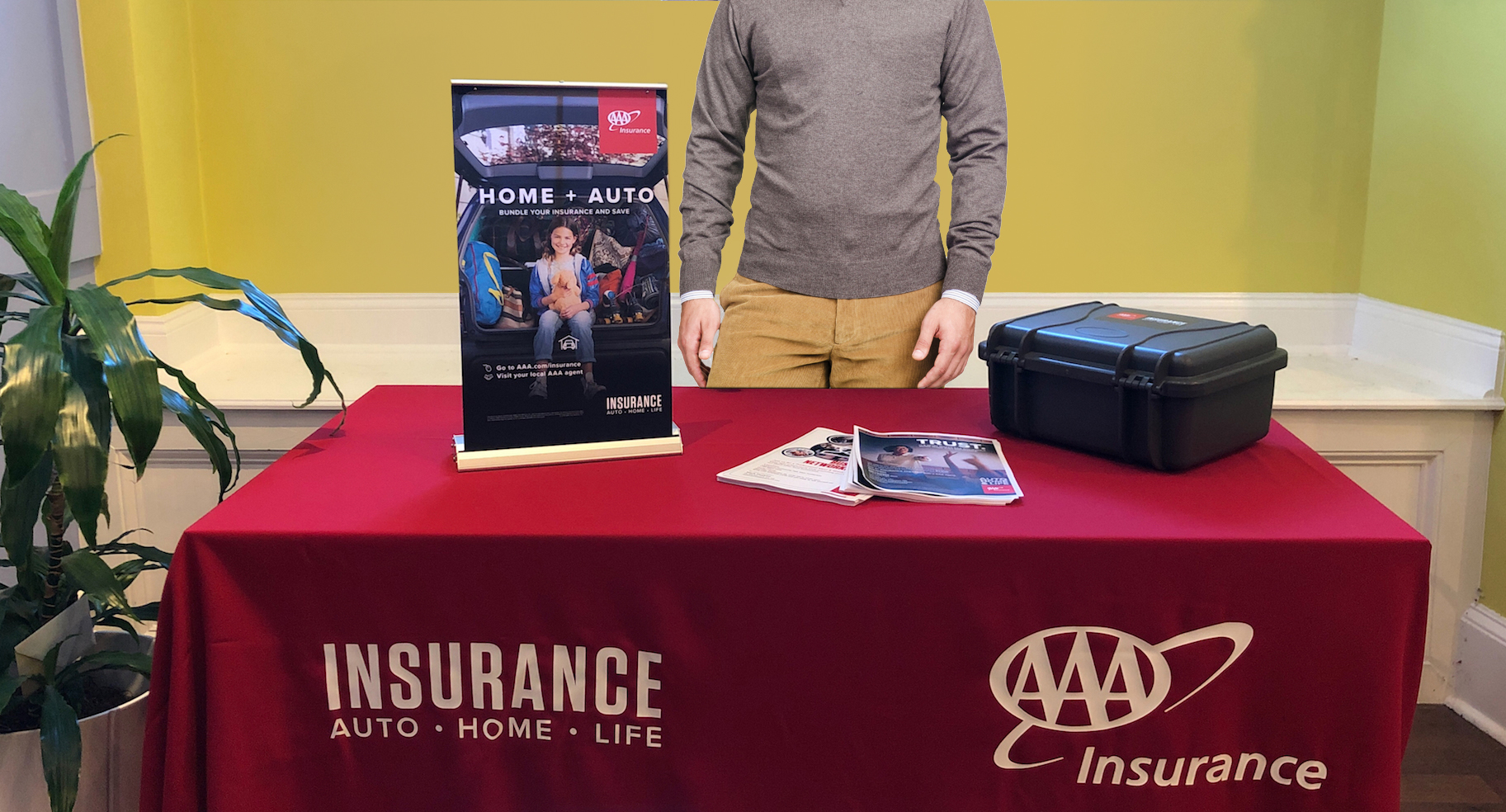 4x3 and 321 Creative are proud to introduce our latest collaboration: Show-in-a-Box! The Show-in-a-Box is conveniently portable and sets up quickly for the on-the-go marketer or exhibitor.
Show-in-a-Box is a compact and convenient marketing tool. It's great for small table top displays at retail stores, job fairs, exhibition booths, trade shows and more. It can be set up in minutes, and is easy to ship or carry to an event.
Your portable display. Impress with no stress.
Show-in-a-Box can be set-up instantly wherever you are! Easily attract attention and increase interest with a completely customized display.
Show-in-a-Box contains three distinct parts:
Branded Table Throw
Table Top Retractable Banner
Waterproof Protective Case
The table throw is made of a durable polyester fabric and is available in a wide range of colors; it can easily be branded with your company's logo, tagline and mission statement. The banner stand has a lightweight, easy-to-use retractable design with replaceable graphics, making it simple to update for each show without breaking your budget. Lastly, the protective case is made from heavy-duty polypropylene and is watertight, airtight, and crush resistant; it also has enough space to easily fit small promotional items and marketing materials along with the table throw and banner stand.
Each order is custom made to fit your needs, for marketing at your next special event.
Ready to get started? Fill out the form to get a conversation started about your needs and goals — and we'll get you ready for show time!